CAR INSURANCE
Auto Insurance protects your auto and family assets should an insured loss occur.
BUSINESS INSURANCE
Business Insurance provides you with coverage for your building, business property, vehicles and employees should an insured loss occur.
Get a quote
HOME INSURANCE
Home Insurance provides coverage for your home and personal property should an insured loss occur. Personal lawsuit liability coverage is also provided.
Get a quote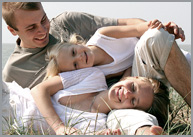 Almost everyone can benefit from life insurance. It is the best way to ensure that your survivors remain financially secure. Life insurance serves several purposes. Funeral bills, mortgage payments, private school or college tuition can ruin all the dreams you've had for their future should you not make plans to have these expenses paid for through insurance.